This is it! Hitting three birds in one stone. This is gonna be an exciting week for WBFC fans. All these were made possible by our three sponsors:
mumwrites, Hands Full of Life and Postcard Enthusiast.
We are gonna have three winners, too. Hopefully, I get to win this time.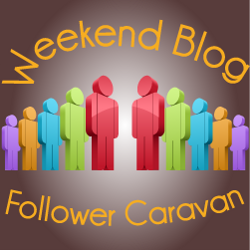 Weekend Blog Follower Caravan is a simple online blogger-helping-blogger weekly meme designed to help each other in terms of increasing their blog followers.
TASKS
Follow me through GFC (at my sidebar)